Trifyl, the public entity in charge of the municipal solid waste treatment in the Tarn Départment, selected the Urbaser's offer in order to build and run its future household waste treatment plant. The winning group of companies, led by Urbaser Environnement, includes the Socotrap, Albert & Fils and Touja companies, in charge of civil engineering works and building construction, and Alliage Architectes in charge of the design and architectural integration.

The plant will be able to process 91,000 tonnes of household waste and 11,000 tonnes of mixed waste per year, with an option of 8,000 tonnes per year of biowaste.
The development fits with the goal of addressing new taxation, regulatory and economic challenges for waste, that require :
Reduction of the amount of waste going to landfill;

Renewable energy production (biogas);

No organic matter injected into the soil;

Development of the RdF sector (Refuse derived Fuel).
Urbaser has designed a new-generation facility using Valorga anaerobic digestion technology, that extracts the full energy potential contained in the organic fraction of household waste. The Trifyl plant will be able to generate 64,000 MWh of biogas, and more than 40,000 MWh of heat through the combustion of part of the RdF on-site, heat which will be used to dry the remaining part of RdF for the cement industry. It will also recover recyclable waste (ferrous metals, aluminium, PET and HDPE plastics, etc.). Recovery and recycling rates will exceed 80%, thus minimising the need for landfill.
The volume of biogas produced and injected into the natural gas network is equivalent to the amount used to heat approximately 5,500 homes a year.
Architecturally-speaking, the plant will fit perfectly into its surroundings. Its resolutely modern style includes a learning trail for all audiences, to discover and find out more about the facility.
According to the future decisions of Trifyl about the options, the contract will represent for the Group led by Urbaser Environnement an amount of approximately 150 millions euros, including an investment of some 90 millions euros.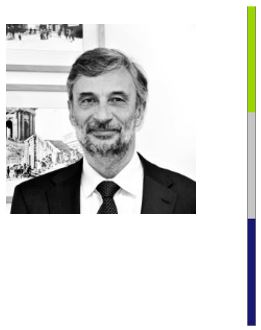 « In addition to the demonstration of our teams' know-how and our technological expertise, this project shows that mechanical sorting of residual household waste, once-coupled with anaerobic digestion of organic fractions and RdF production in order to maximise the energy recovery, becomes a treatment solution which meets environmental and economic challenges of local authorities. »
Claude Saint-Joly,
Chairman and CEO Urbaser Environnement