Last January, Urbaser Environnement started the construction phase (which will last about 12 months) of the future selective collection sorting center located in the town of Saint-Thibéry in the Hérault region. Initially, preparatory work began on the former Roches Bleues quarry.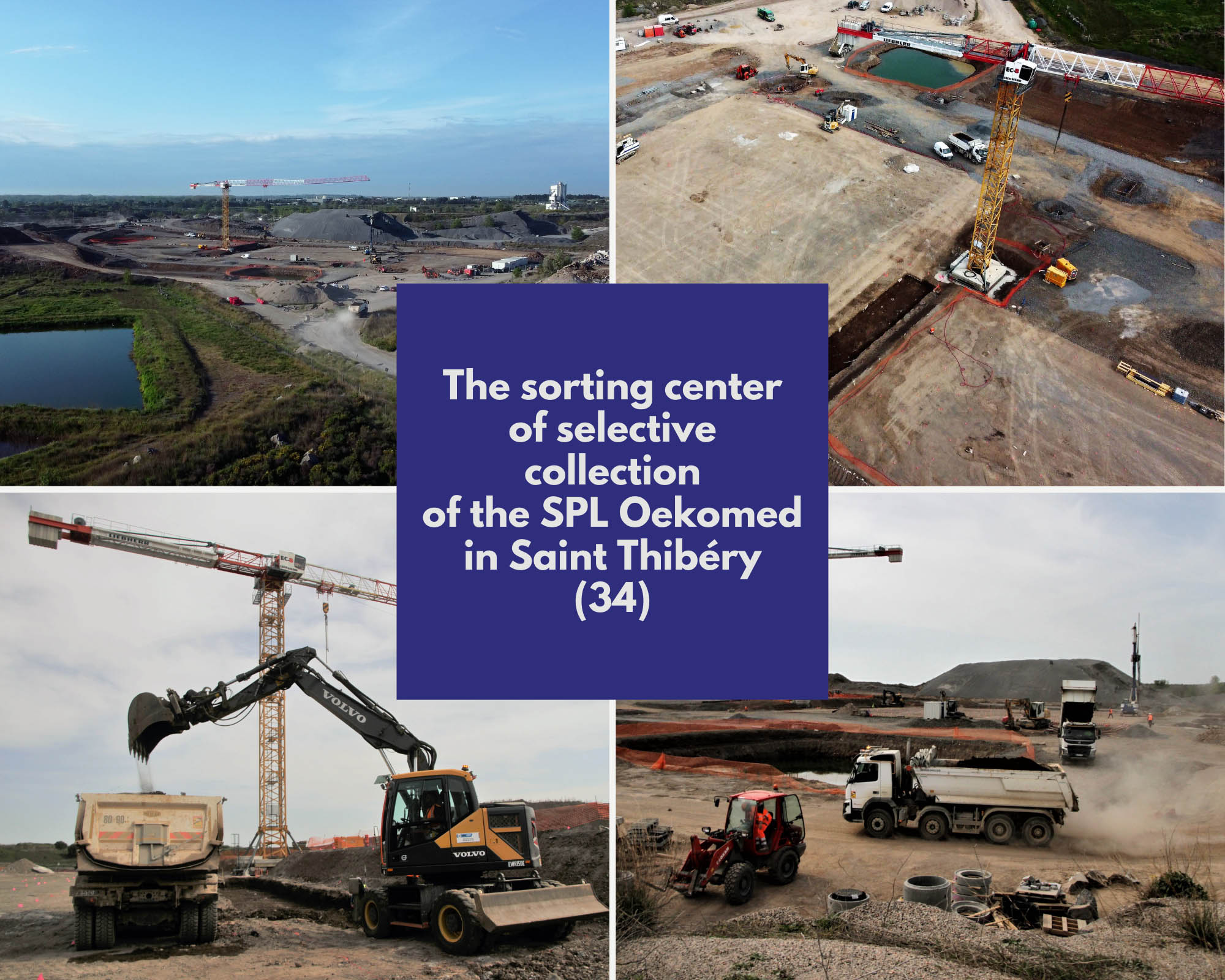 After building the 8,000 m² platform, our co-contractor Méditerranée Construction and its subcontractor Colas are currently building the foundations, which are being finalized. This represents around 20 employees on the site.
Next week, civil engineering work will begin with the erection of the first firewall between the 2,250 m² storage hall and the 2,200 m² sorting hall.
This future center, with a capacity of 12 t/h, will be equipped with 12 optical separators last generation and will recover, as of 2023, the whole of the packaging of the 7 EPCI which compose the SPL Oekomed.